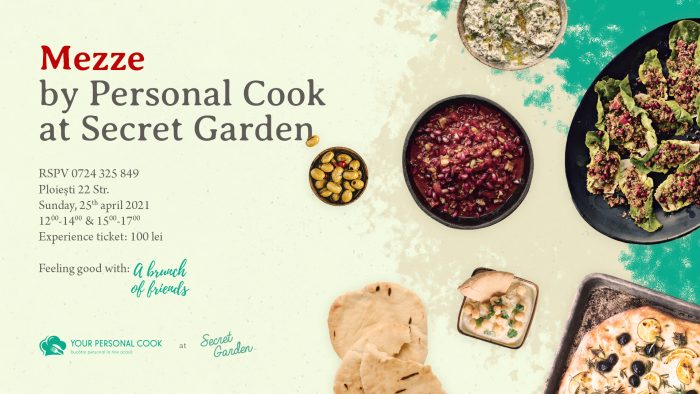 Dacă e duminică, e eveniment culinar la Secret Garden by Personal Cook.
Duminica aceasta este una specială, nu doar pentru că e duminica Floriilor, ci și pentru că se organizează în colaborare cu fetele de la A Brunch of Friends. Pe lângă acest aspect, s-a schimbat puțin formatul, astfel că sunt două intervale orare în care puteți participa: 12:00 – 14:00 sau 15:00 – 17:00
MEZE, MEZZE SAU MAZZA.
Indiferent de cum alegeți să-i spuneți, Personal Cook vă așteaptă cu: Tzatziki, Muhammara, Grilled zucchini with goat cheese and sumac, Hummus with artichokes, Marinated olives, Kuku sabzi, Fish keftedes in mustard and dill, Shepard's Salad, Kisir, Pita bread, Focaccia with olives, Chocolate Olive Oil Mousse. Plus un pahar de vin, Rose de Petro Vaselo.
CÂT COSTĂ? CUM PARTICIPI?
Indiferent de intervalul orar în care doriți să participați, costul este de 100 lei / persoană. Puteți să rezervați o masă de 4 persoane și aceasta trebuie achitată integral în avans. Nu puteți rezerva două mese sau doar două locuri. Rezervarea este confirmată doar după achitarea în avans.
Rezervarea se face online, aici.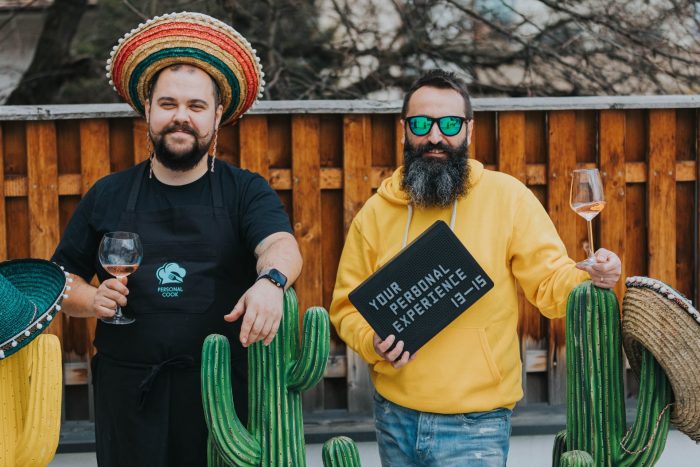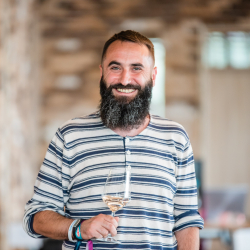 Antreprenor, blogger, gurmand, pasionat de călătorii
la
Ciulea's blog